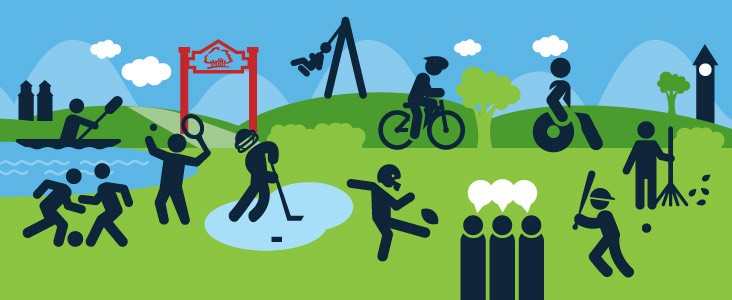 Lucan Biddulph's parks and recreation facilities and services play an important role in our everyday lives. They offer a diverse range of leisure opportunities that appeal to residents and visitors and help to keep our community active and engaged. Broadly speaking, these leisure opportunities include:
The Lucan Community Memorial Centre
Parks, playgrounds, sports fields, and park amenities
Elm Street Splash Pad
Programs, camps, and special events
Trails and pathways
To ensure that these opportunities continue to serve Lucan Biddulph's growing population, the Township undertook a Parks and Recreation Master Plan to guide the development of related facilities, services, and programs over the next twelve years. The living document that was created from this process will provide Lucan Biddulph with strategic direction on community facility needs, effective ways to deliver services and programs, and more.