Lucan Biddulph is a rural picturesque farming community, that includes the urban settlements of Lucan and Granton. We are centrally located in South Western Ontario, being less than half an hour away from each of London, Grand Bend, and Stratford, and only 2 hours west of Toronto. 
Lucan Biddulph's early history includes a strong Aboriginal presence which has been documented and is being presented at the London Indian Museum. The early immigrant settlers were people from Ireland who were fleeing the potato famine and included the Donnelly family who are well known for their exploits. These and other immigrants, including a large English contingent, started a community called Marystown. Lucan is also the site of the former community named Wilberforce, which was a Slave Settlement commonly known to be part of the Underground Railroad. Later the name of the community was changed to Lucan. This rich heritage is captured in our Museum that exhibits stories and artifacts on these and other historically significant events including local sports, horse racing, news, and genealogy.
Our community is fortunate to have a first-class recreational facility that includes an arena, gymnasium, hall, track, sports fields, and outdoor pool. In addition, there are three parks, an 18-hole golf course, several churches, and a number of excellent dining establishments. If you are looking for artwork, crafts, or antiques you will find a unique shopping experience here as well.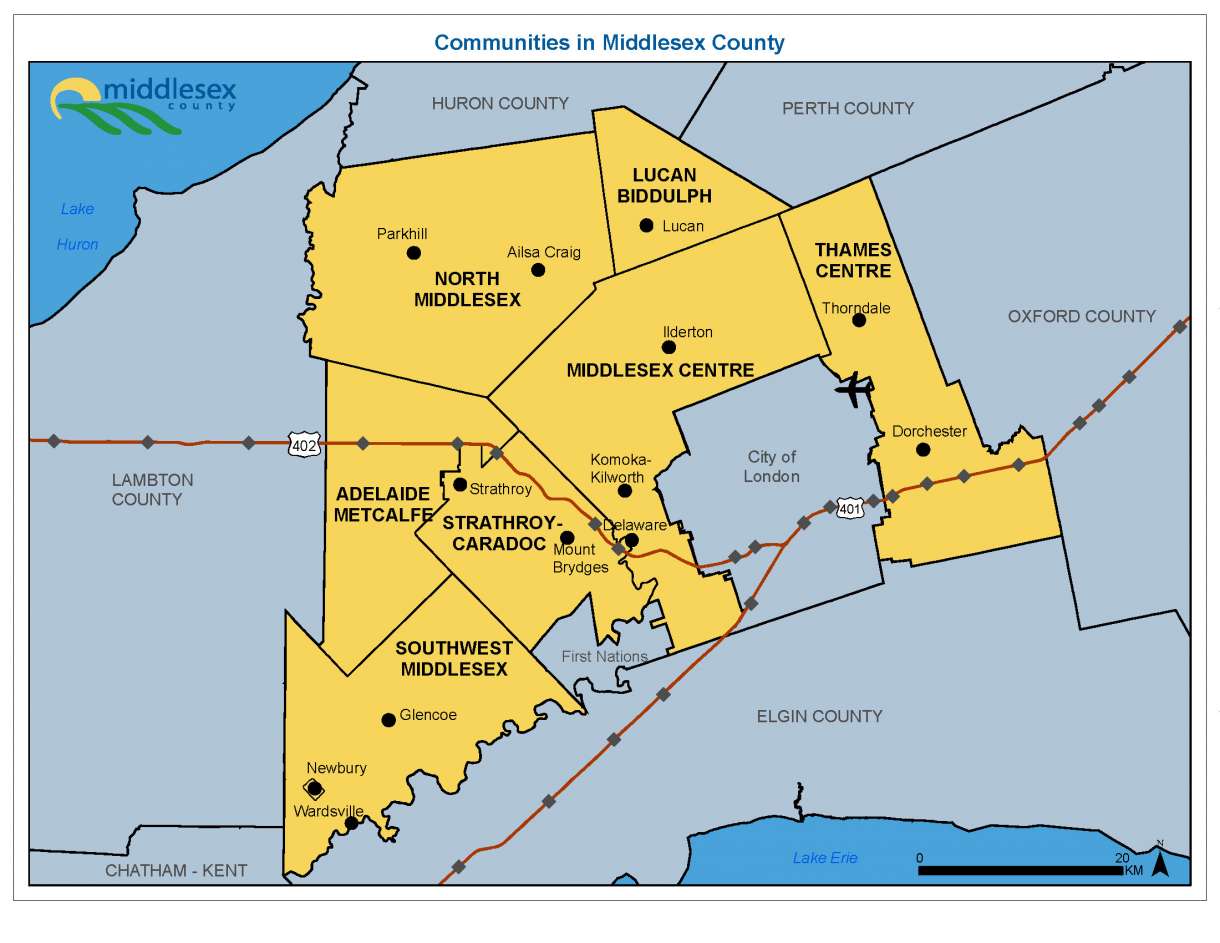 Our Future
Vision Statement
A Vision Statement defines the optimal desired future state of what an organization wants to achieve over time, providing guidance and inspiration as to what an organization is focused on achieving in a set period of time. Lucan Biddulph will be a prosperous and growing community with a strong character and identity that is supported by an active Council, administration, and volunteer sector.
Mission Statement
A Mission Statement defines the fundamentals of what the organization will do and deliver. Every strategic and operational decision needs to align with the organization's Mission. To provide residents, businesses, and visitors with strong municipal leadership, quality services, and support that are relevant and future-oriented, and in so doing, support the community's sense of place and ongoing volunteerism.
Core values are the guiding principles that the organization uses to manage internal affairs as well as customer relations. As a corporation serving residents and business of Lucan Biddulph, Council is focused on providing services and support that uphold the following core values:
Accountability
Transparency
Integrity
Strategic Plan
Lucan Biddulph's Strategic Plan sets out the priorities for our community.