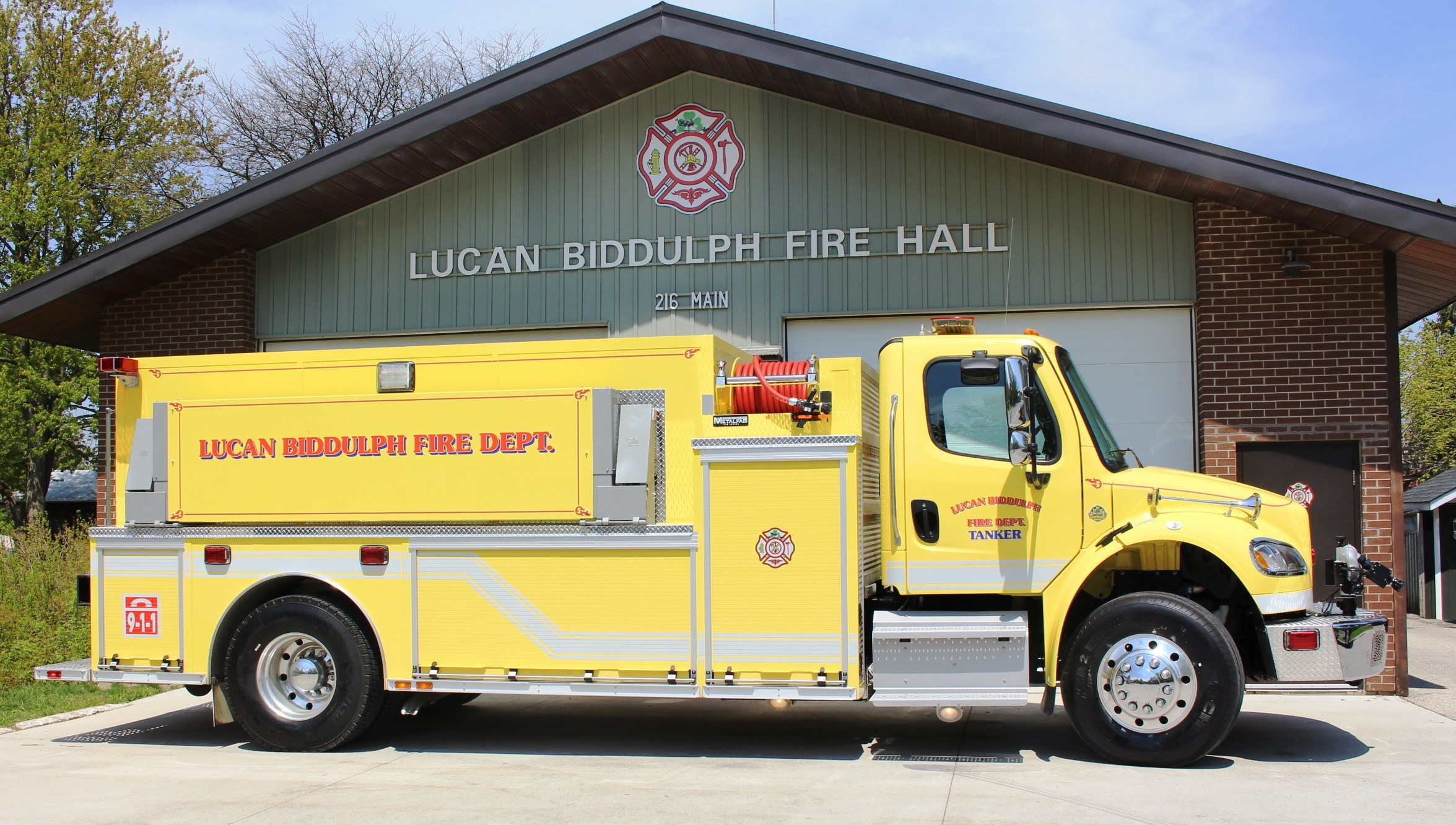 Lucan Biddulph Fire Services consists of two fire stations staffed by trained volunteers. 
Lucan Biddulph Fire Station
Chief - Ron De Brouwer
519-494-0341
216 Main Street, Lucan, ON  
Biddulph Blanshard Fire Station
Chief -  Steve Toews
519-801-0812
Email: @email
511 Station Street, Granton, ON
Green Lights
---
When emergencies happen, the volunteer firefighters of Lucan Biddulph/Biddulph Blanshard are ready to respond at any moment.
Help our firefighters get to their emergency calls quickly and safely. Our firefighters flash green lights in the front of their personal vehicles when they are responding to an emergency. If you "see green" pull over if it is safe to do so, and let our firefighters pass!
Open Air Burning
---
Status: Allowed
Lucan Biddulph has a by-law that outlines the conditions under which open air burning is allowed.  
Fireworks
Lucan Biddulph has a fireworks by-law that outlines how and when fireworks are permitted to be discharged.  Please review the fireworks guides and make sure you are following the regulations to keep yourself, your family and the community safe! 
Emergency Management
---
In accordance with the Emergency Management Act RSO 1990, Chapter E. 9 as amended, the municipality is required to conform to standards set out by Emergency Management Ontario in accordance with international best practices, including the four core components of emergency management, namely: mitigation/prevention, preparedness, response and recovery.  Lucan Biddulph Council has implemented an emergency management program to protect public safety, public health, the environment, critical infrastructure and properties and to promote economic stability and a disaster resilient community.