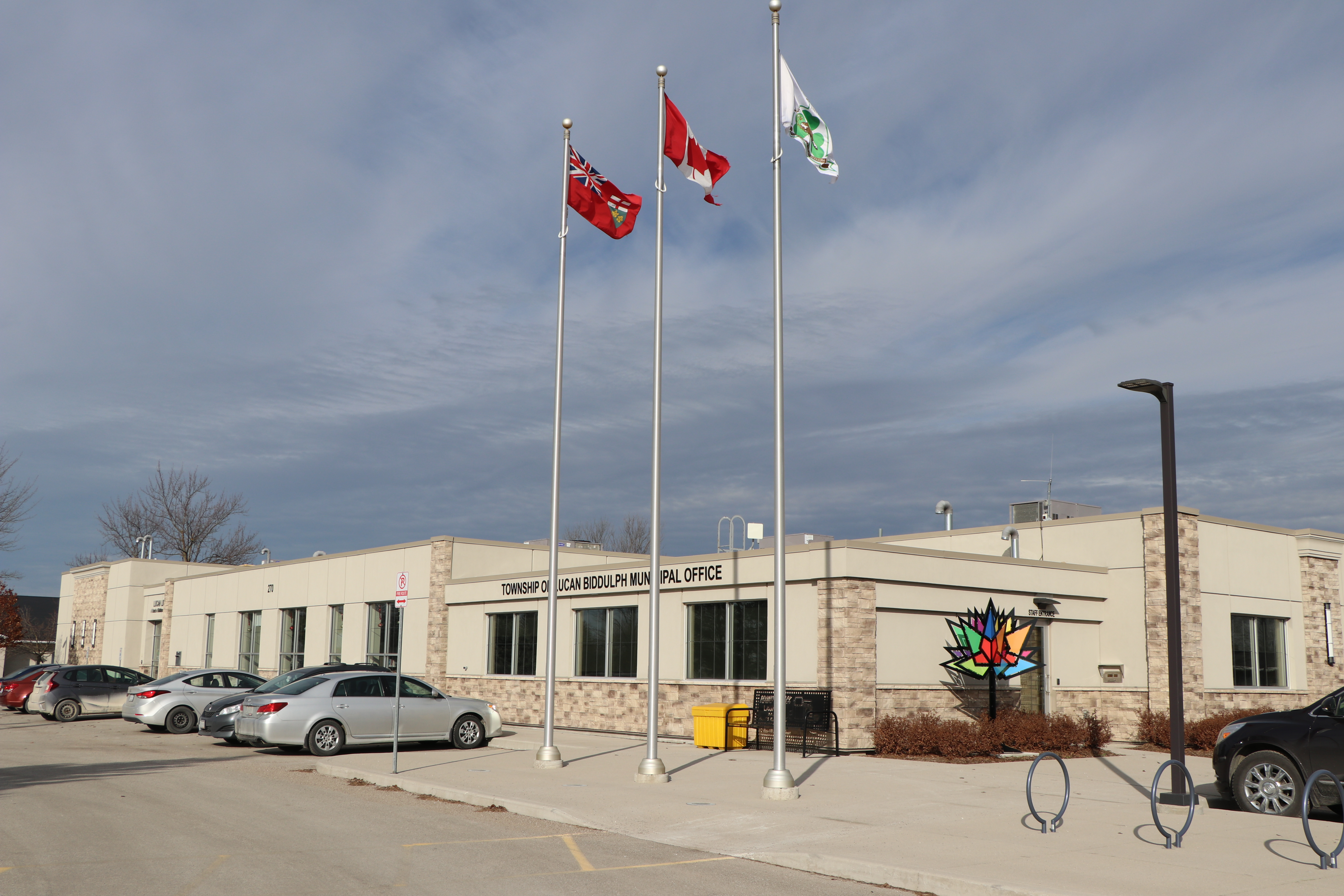 The Township of Lucan Biddulph is centrally located in Southwestern Ontario with close access to provincial Highways 401 and 402, offering local businesses with commercial transportation passage to Toronto, Sarnia, and the United States.

Lucan Biddulph is supported by world-class post-secondary institutions in nearby urban centres such as London, Windsor, and Waterloo including Western University, Fanshawe College, University of Waterloo, Wilfrid Laurier University, University of Guelph, Lambton College and St. Clair College.
Middlesex County offers services for investors, including customized information packages, assistance with planning and development approvals, providing demographic and community information, and coordinating introductions with municipal officials.
Lucan Biddulph is a leader in residential development in Middlesex County. The municipality offers a mix of urban and rural planning areas and boasts a large agricultural base along with manufacturing, institutional and retail business activity. Modern recreation and municipal services are available along with a skilled local workforce.
Transportation
37 km from Highway 401 & 402
35 km to London International Airport
207 km to Windsor International Airport
171 km to Pearson International Airport
31 km to CN Rail & 30 km to CP Rail
101 km from Sarnia Harbour
 
For more information about investing or starting your business in Lucan Biddulph, please contact:
Ron Reymer, CAO - @email
Lisa deBoer, Economic Development Officer - @email
*The Township of Lucan Biddulph intends to participate in one or more procurements conducted by Local Authority Services (LAS) for 2023*
Community Futures Development Corporation (CFDC-The Business Help Centre)