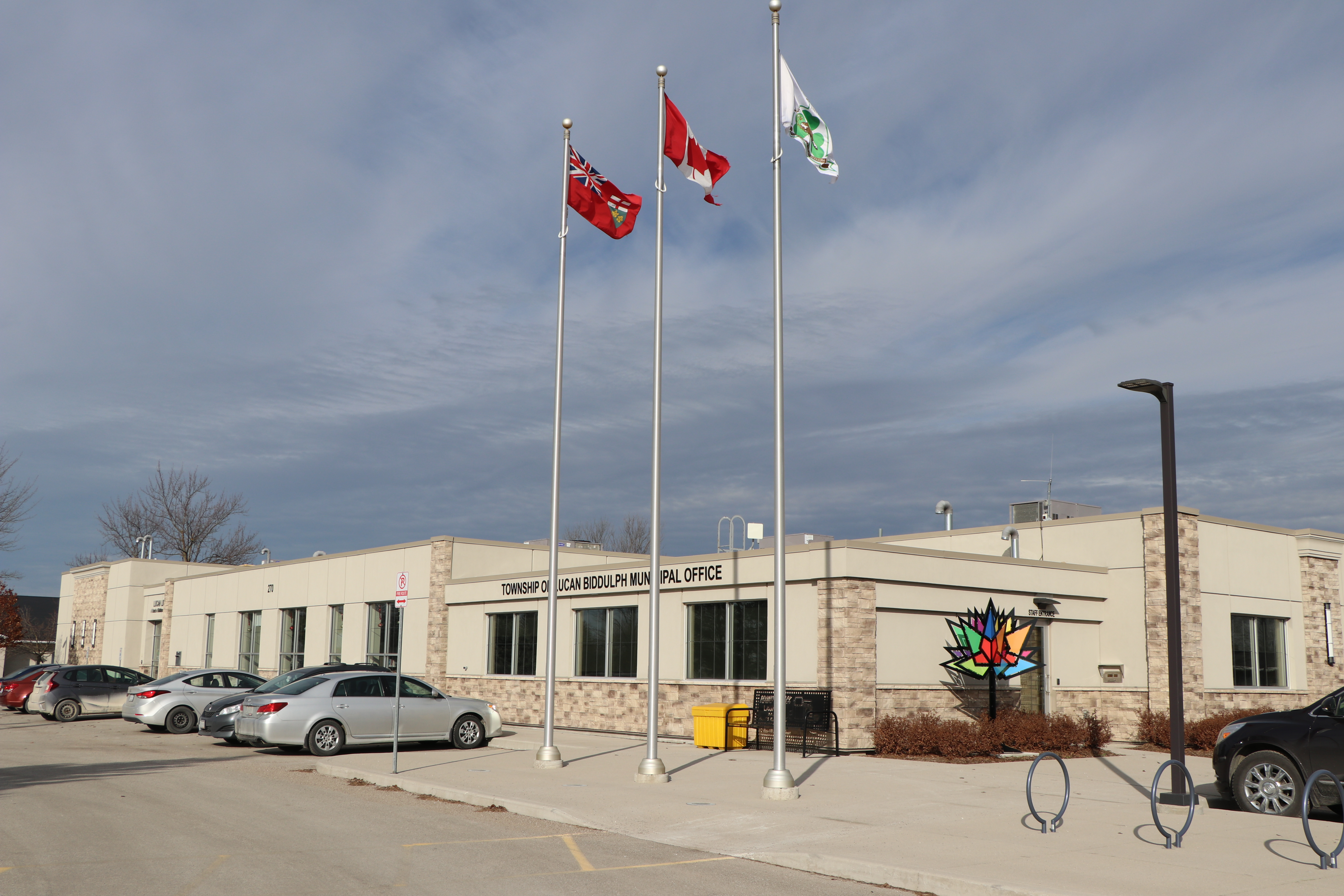 Lucan Biddulph Municipal Council
---
The Township of Lucan Biddulph is governed by a 5 member elected Council
Mayor (elected at large)
Deputy Mayor (elected at large)
3 Ward Councillors (one elected per ward)
Meetings of Council
---
Meetings of Municipal Council are generally held at the Municipal Office at 270 Main Street, Lucan) on:
First Tuesday of the month at 6:30 am
Third Tuesday of the month at 6:30 pm
Council also sits for Committee of Adjustment (Minor Variances), and Planning Committee on the third Tuesday of the month at 6:00 pm
Special meetings may be added in regularly scheduled meetings. Public notice is given for any special meetings. 
Meetings are broadcast live on the Township of Lucan Biddulph Youtube page.
Please see the Council Agendas page for more information, including specific meeting dates and times.
Municipal Council Contact Information
---
Note - If you are submitting correspondence to Council or Committees, your name may be included on the agenda and published on the municipal website. Your name and address may be included in meeting agenda/minutes if necessary to identify the issue to be considered by Council.
Clerk - Ron Reymer
Deputy Clerk - Tina Merner
See Contact Us for a list of Staff. 
See Mayor & Council page for a listing of 2022-2026 Council Members.