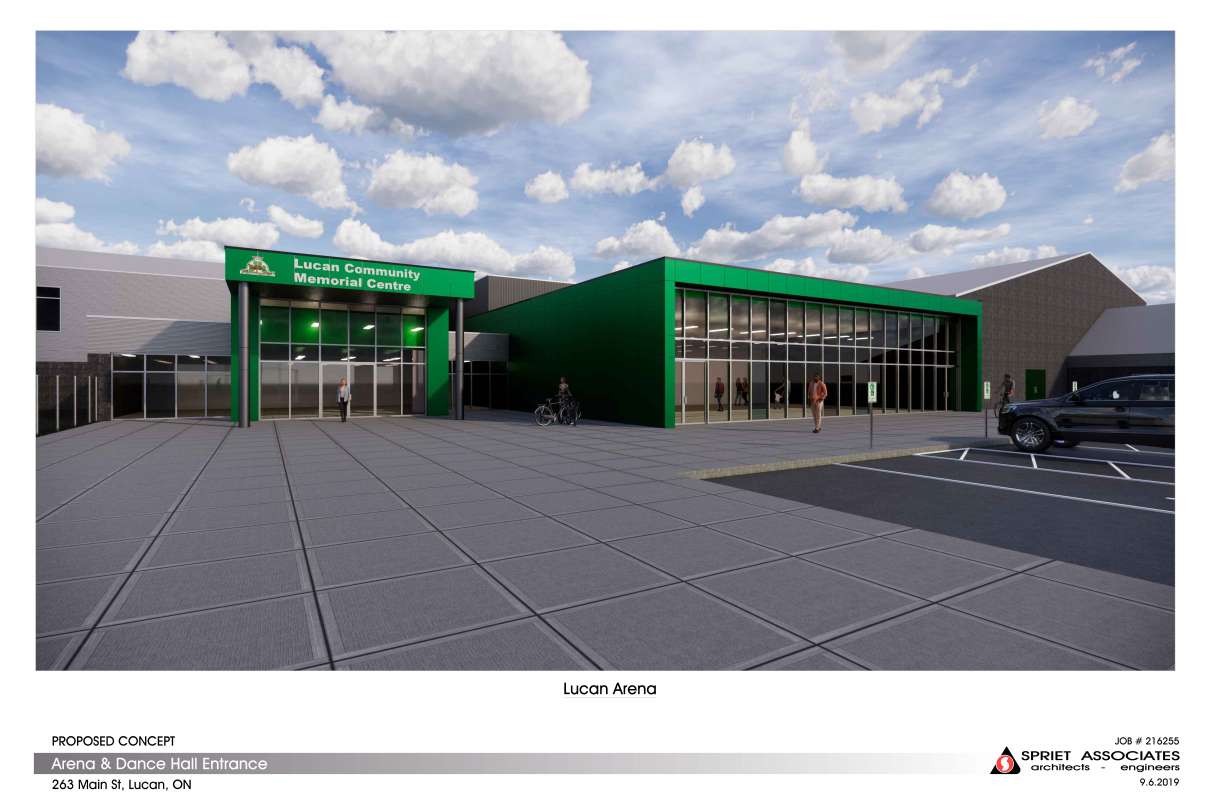 Lucan Biddulph Community Memorial Centre
263 Main Street, Lucan
Ice Surface
Community Main Hall
Seniors Active Living Centre
Soccer Fields
Community Pool
Ball Diamonds
Dog Park
Skate Park
Playground
If you are looking to book a facility, please email @email or call 519-227-4442. Please provide the date, time, number of people you are looking to book for, and the type of event (Stag & Doe, Birthday Party etc.)
MAIN HALL/ GYM

An ideal location for athletic programs, birthday parties, large events, weddings, stag & doe's and fundraisers.
Tables & chairs are included free of charge along with the setup.
Hall rental includes the use of the kitchen, which is equipt with a large walk-in fridge, stove, oven, warmers, dishwasher, plates, cups and cutlery for a sit-down meal of 300+
Licensed, bar service is available.

ARENA/ FLOOR

The arena floor is licensed, and when the ice is out can be used for many different events such as dances, Stag & Does, fundraisers, weddings and ball hockey tournaments.
The capacity of this space for a licensed event is 2800
The ice is in from mid-July to the end of March. For more information on ice rentals, please contact us at @email

ACTIVE SENIOR ROOM

This room is ideal for birthday parties, celebrations, and meetings.
Can sit up to 100 people
LUCAN COMMUNITY CENTRE PARK

Backing on to the Lucan Community Memorial Centre, this park offers 3 full-sized soccer fields, 2 ball diamonds, a walking track, playground equipment, tennis court, skate park, dog park and is the site of the Lucan Pool (outdoor).
This park also includes the Community Garden, which is located at the end of Community Drive.
This park is also the site of the dog park, which is open year-round. The dog park rules are available here.