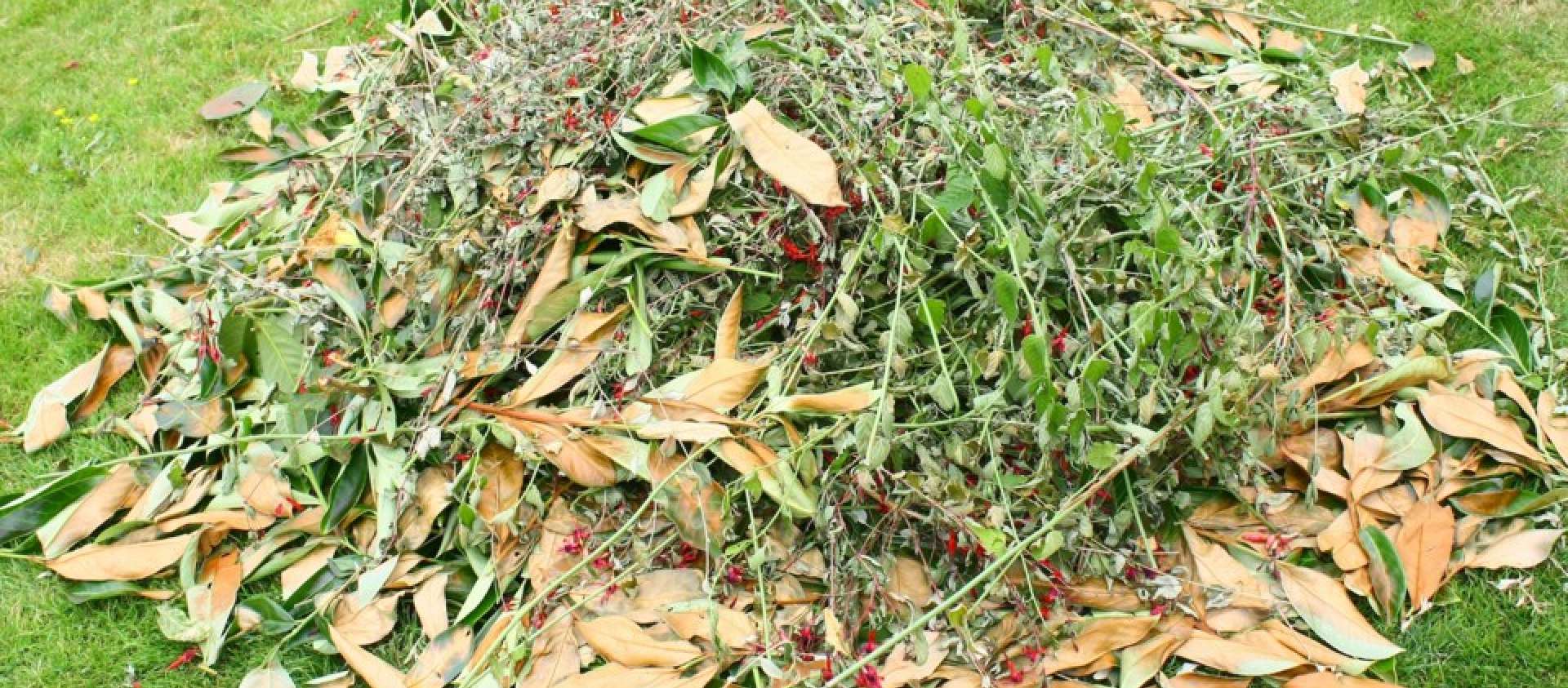 Yard Waste Bins will be returning on April 8th, 2022
Locations: Public Works Yard Saintsbury/Fallon & Granton Park.
This includes clean yard waste including grass, leaves, small brush (less than 6" diameter) and garden trimmings.
**Place brush on pavement and NOT in containers**
Large Item Depot Days
Large Item Cleanup Day  -  in an effort to continue offering a service which is both economically viable and environmentally responsible, the Township of Lucan Biddulph, in partnership with Try Recycling, will be offering our Large Item Cleanup Day at Try Recycling (North London Facility). 
The annual large item clean-up will be held on May 6th and May 7th, 2022 for all Lucan Biddulph Residents
**Valid Photo Identification will be required**
Items will NOT be picked-up at curbside and will NOT be accepted at the Township Public Works Facility.  Residents will need to bring their items to:
Try Recycling, London North Facility  - 21463 Clarke Rd, Arva, ON N0M 1C0
The hours of operation:
Friday, May 6th from 8:00 a.m–5:00 p.m.
Saturday, May 7th from 8:00 a.m–12:00 p.m. (noon)
ITEMS WILL NOT BE ACCEPTED BEFORE OR AFTER THESE SCHEDULED TIMES IN ORDER TO RECEIVE THE SUBSIDY OF $50.26/mt
The following items will be accepted:
Mixed Solid Waste - rugs, plastic, styrofoam, vinyl, windows, furniture, pressure treated wood, railroad ties, household non-recyclables, glass, stoves, washers, dryers, patio stones.
Mixed Recyclables – demolition wood, plywood, cardboard.
Electronic Waste – stereo systems, cameras, dvd players, vcr's, televisions, computers & accessories etc.
CONSTRUCTION DEBRIS will NOT be accepted under the program and is subject to Try Recycling's full rates. Construction debris includes but is not limited to drywall, shingles and ceiling tiles   Other items which will NOT be accepted include but are not limited to:  Hazardous waste, liquid waste, food waste, propane tanks, fridges, freezers, microwaves, dehumidifiers, air conditioners and paint.
NOTE:  Items that can be placed in a garbage bin will not be accepted and should be put out in your bin on regular garbage pick-up days.